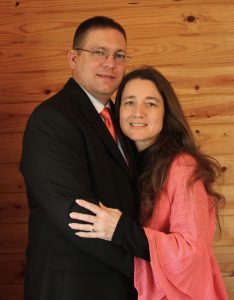 Married for 30+ years, Richard & Reesie Tomlin are a Certified Marriage Mentor Couple.
The Mission of Imparting Wisdom Ministries is to provide resources and training for Christian couples and families in order to strengthen, encourage, and equip them to glorify God in their relationships and everyday life.
Through marriage conferences, weekly small group studies, and couple-to-couple marriage mentoring, we strive to help build marriages on a Biblical foundation.
Having homeschooled our own children from elementary through high school, and later managing and teaching at a local Christian academy, we have 20+ years of experience working in Christian Education.
Through Christian Education seminars, workshops, and training sessions, we will endeavor to equip parents and churches with the information and resources necessary to train up their children in the way they should go.
Invite Us To Speak
We would be happy to speak at your church or event on the topics of Marriage and/or Christian Education.  For more information, please visit our Speaking page to submit an inquiry.